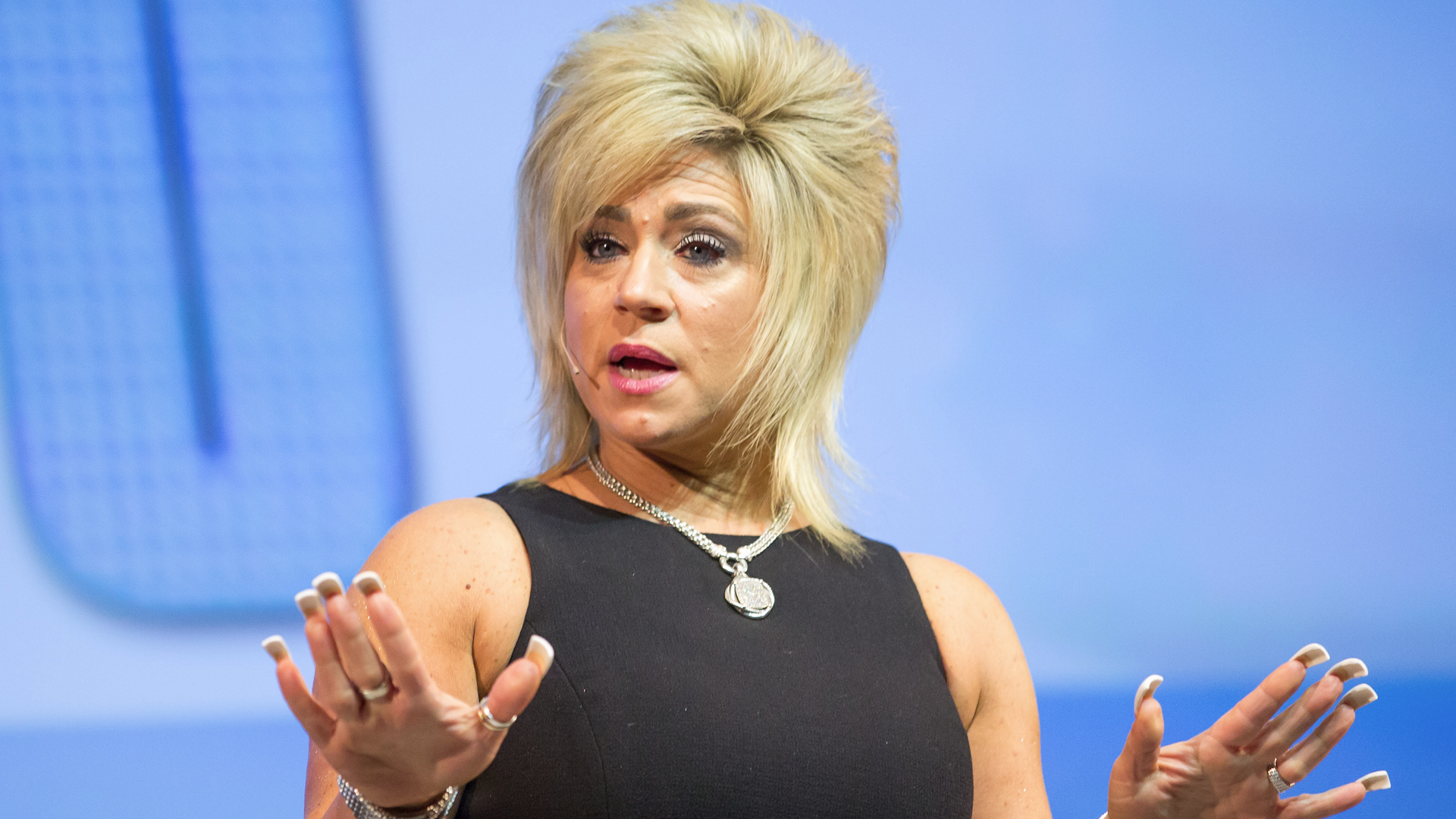 Theresa Caputo of the Long Island Medium is a gifted psychic that has known about her gifts since she was 4 years of age. She is able to feel, see and sense the spiritual world but she didn't embrace her gift of communicating with the spiritual world until she was 20 years old.
Not only does she have her own reality television show, but she is also a New York Times Best Selling author, has a podcast called, "Hey Spirit," that can be listened to almost anywhere and she is very well known.
Who Is Theresa Caputo?
Theresa was born in Hicksville Long Island, and she has two adult children, Larry, and Victoria.  She lives close to her parents, Ronnie and Nick and her brother, Michael, and other family members.
Anxiety and Struggles
Theresa struggled with anxiety and was trying to learn to deal with this and so she went to see a therapist. Her mom helped her to find Pat Longo who was a teacher and a spiritual healer and after just one session, she was able to understand what was causing her anxiety.
She learned that she was holding back her spiritual energy and as she learned to channel her energy and release it through her words, she began to heal. This is when she began accepting her psychic calling.
Psychic Gifts
Once she accepted her call, she began to use it to heal others. She would give messages that would help people to grow and learn in their life.
What Is She Known For?
Caputo is known for her touring of her show, "Theresa Caputo Live the Experience," and she has written books such as:
"There's More to Life than This: Healing messages."
"Remarkable Stories, and Insight from the Other Side."
"You Can't Make This Stuff Up."
"Good Grief."
"Heal Your Soul, Honor Your Loved Ones, and Learn to Live Again."
"Good Mourning: Moving Through Everyday Losses with Wisdom from the Other Side."
She is also known for her own podcast that she calls, "Hey Spirit!" and it was nominated for the Ambie award in the spiritual growth category. This can be heard wherever podcasts are heard.
Theresa is proud of her accomplishments because she started these things with just talking to people and handing out business cards to get her name out.
Fans and Clients
Theresa has many fans and clients and when the media asks her to tell her how she has information, she tries to explain to them that she feels, hears, and sees things differently than people do in the phyiscal world. She talks about her sixth sense and how she feels and knows things in the spiritual world.
She has strong intuition and when she gets information from the spiritual world, it often comes in symbols and signs. When she gives readings, she gives words to the images that she sees so that she can create a vocabulary in the spiritual world. She will then translate the signs and symbols that she has when she delivers messages.
Theresa believes that it is up to the client to figure out how the reading is significant to them and the way that they piece things together can give them the answers when the spirit speaks through her.
What Theresa Thinks…
Theresa is glad that she is able to do her job, but it isn't easy for her because it is almost like speaking another language. She is thankful for her abilities, and she has found them comforting and has brought joy and peace to many people.
She has helped people believe in the afterlife and to know that their loved ones are at peace and are safe wherever their souls are. She encourages the clients and gives encouragement from the spiritual world through messages that bring them peace after a loss.
Getting a Reading
Theresa Caputo has a huge waiting list to get a reading. There are people that write her, fill out an online form and have emailed her in order to get an appointment. If you want to set up an appointment with her, you can do the same thing, but this doesn't guarantee that you will get that appointment.
People that are on the Long Island Medium reality show are selected from the lists and it depends on location, how comfortable they are to be on television and availability to see if they get picked or not.
It is impossible for her to schedule appointments for so many months or years out and so getting an appointment with her would be hard. She is grateful that she has so much support and appreciates the patience and understanding that her fans have for her.